You can Enroll Online for our Enrichment Classes, Camps and Special Events as well as learn more by Clicking on the School Links below: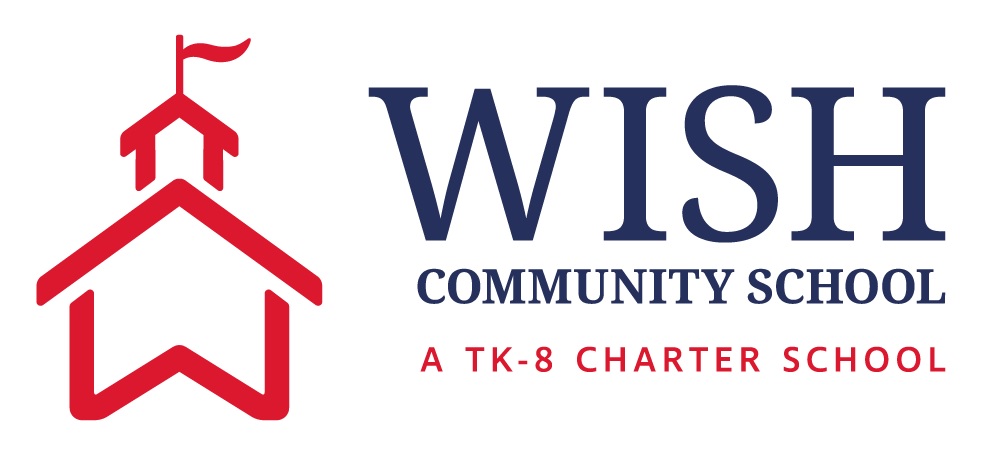 in Santa Monica
(that includes some References from
our 5 Star Enrichment Camp at
the Dockweiler Youth Center)
The Premier Funtastic Fitness and Skill Development Program for Preschool Children.

CLICK HERE or the Star above

to learn more about our Fabulously Fun and Educational Programs.
Responses to Frequently Asked Questions
1. WHERE WILL THE 5 STAR ENRICHMENT CLASSES BE TAUGHT?
All of our Enrichment Classes will be taught on the WISH Charter/Orville Wright STEAM Magnet Middle School Campus. Students will be transferred to our Staff at a designated location after School is over (either in the K/TK Dismissal area or for 1st-5th, by the Wall with large La Ballona mural outside of the Kindergarten Rooms KB and KC).

2. HOW WILL MY KINDERGARTEN/TK CHILD KNOW WHERE TO GO FOR CLASSES AFTER SCHOOL IS OVER.
Either the Students K/TK Teacher will be picked up on our Enrichment Classroom or we will bring them to us at the La Ballona Mural after School is over. If they are in WLA Extended, then we will walk them there and have their Staff sign them out from us. They will stay with our Instructors during the entire class. We won't even allow them to walk to the bathrooms alone. Either our Instructor, his/her Assistant or our Coordinator will walk him/her there.

3. WHAT IS THE PROCECURE FOR SIGN-IN AND SIGN-OUT
Students will be "checked in" when they arrive; and we will do our best to find them if they don't. Our Procedure is that if we cannot account for them (e.g., if they didn't come to school due to sickness, etc.), then we will search for them for about 15-20 minutes; and then call his/her Parent to problem solve this.



PLEASE sign him/her out on our Sign-in/Sign-out Roster before leaving School (this is required, so please don't leave the campus with your Child before signing him/her out on our Sign-in/Sign-out Roster).



K/TK Parents/Guardians: Please pick up your Child up at the Class location our they may be near the wall with La Ballona Mural if their Class was on the Playground) after our Enrichment Classes are over.

1st-5th Grade Parents: Please pick up your Child at the Classroom/Playground or by the La Ballona Mural after Classes are over. They may be walked to the main WISH Charter gate if Parents are running late. Students will be required to stay inside the fence until you arrive.

We will walk WLA Extended Care Students back to their room after our Enrichment Classes are over.

If you need special arrangements during Pick-up, please Email CoachStu@att.net or call him at (818) 597-1550 at least 48 hours prior to your Child's Class.

4. WHY SHOULD YOUR CHILD PARTCIPATE IN OUR SPORTS

As you probably know, WISH Community School Students in 4th-8th grade have the opportunity to participate on WISH Charter Teams for Sports, Cheerleading, etc. that are involved with the FIYA League

We offer a wide range of Sports and Skill Development Classes through our After-School Enrichment Programs that will help your child to learn/enhance his/her FUNdamental Sports Skills with some limited competition that will help them to get prepared to participate in competitive sports such as with the FIYA League. We offer Basketball, Flag Football, Soccer, T-Ball, Tennis as well as FUN Fitness & Skill Development Classes that should help Students to develop their Speed, Agility, Stamina and Sports Skills. We also offer Cheerleading Classes that are FUN and should also help prepare the Students for the WISH-FIYA Cheerleading Teams. We look forward to working with your Children to develop these skills in K/TK through 3rd Grade so that they can enhance their Skills and Self-Confidence with respect to Sports and so that they can be as competitive as possible when participating in Sports Leagues like the FIYA League.



5. WHY SHOULD YOUR CHILD PARTICIPATE IN OUR OTHER ENRICHMENT CLASSES?
Our other Enrichment Classes also help Parents to achieve some important Goals for their Children such as:

a. It will help them to develop a Well-Rounded Education

b. Students who participate in a wide range of Enrichment Programs including Sports, Fitness, Performing Arts, Visual Arts, Semi-Academic and other Programs during their Elementary and Middle School Years have the opportunity to learn what they enjoy and may find the activities that they are passionate about.

c. Our Classes are designed to be Skill Development oriented and FUN. Our Enrichment Classes that are more academically oriented are designed to enhance your Child education in Fun and Edutaining Ways. These include the following Classes: Readers Theater, Creative Writing, Science,and all of our 5 Star STEM Classes such as our Science, Engineering and Fun with Math Classes.

d. Because all of our Classes are taught on the School's Campus, it is a great convenience for Parents since they are offered after the school day is over.

e. All of our Staff have been fingerprinted and cleared by the FBI and DOJ and so they are safe to work with Children.

f. We have trained our Staff on various Safety Procedures to ensure your Child's Safety, which is our highest priority


If you have any questions, please Email CoachStu@att.net
or call (818) 597-1550

DOCKWEILER YOUTH CENTER-PLAYA DEL REY
Camp Pictures-Dockweiler Youth Center
CLICK HERE OR ON THE PICTURE FOR
MORE INFO AND TO ENROLL ONLINE
Pictures-Thanksgiving and Winter 2016 Camps